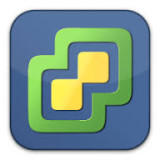 VMware ESXi Host Active Directory Authentication
Yapıda vCenter Server bulunmasa bile ESXi hostu Active Directory'e join edip belirli kullanıcı ve grupların erişimine izin verebiliriz.
ESXi hosta root ile bağlanıyoruz. " Configuration " tabında " Authentication Services " seçilip "
" Properties " tıklanır.
" Directory Services Configuration " penceresinde " Select Directory Service Type" bölümünden
" Active Directory " seçilip altında yer alan " Domain Settings " bölümüne domain ismi yazıldıktan sonra " Join Domain " tıklanır.
"Join Domain" ekranında kullanıcı adı ve şifre girildikten sonra " Join Domain " tıklanır.
Domain Join işleminin tamamlandığı görülüyor.
Active Directory Users And Computers konsolu açılıp Computers OU altında ESXi Host'a ait Computer hesabının oluştuğu görülmektedir.
ESXi host domain'e join edildikten sonra Active Directory kullanıcıları ile ESXi hosta giriş yapamazsınız. Bunun için yetkilendirme yapılması gerekmektedir.
" Permissions " Tabında sağ tuş " Add Permission " tıklanır.
" Assign Permissions " penceresinde " Add " butonu tıklanır.
" Select Users and Groups " penceresinde Domain seçilip eklenmek istenen kullanıcı yada grup seçildikten sonra " OK " tıklanır.
Kullanıcı yada grup eklendikten sonra " Assigned Role " kısmında Addministrator seçilip " OK " tıklanır.
Vsphere client ile ESXi hostumuza bağlanalım.
ESXi hosta başarılı bir şekilde bağlandık.
Faydalı bir makale olması dileğiyle…